Imitation may be the sincerest form of flattery, but many are counting the cost of buying cheap imitations of the Quaife ATB Differential!
The Quaife Automatic Torque Biasing Differential has seen tremendous success since its initial introduction in the 1980's. Continually refined and now available in over 400 different applications, the ATB has also been chosen and trusted by the world's largest car manufacturers for use in their high performance model lines.
Along with its robust nature and the transformation it has on vehicles it's fitted to, it's no surprise there are a growing number of imitation products that have popped up within the marketplace over the last few years.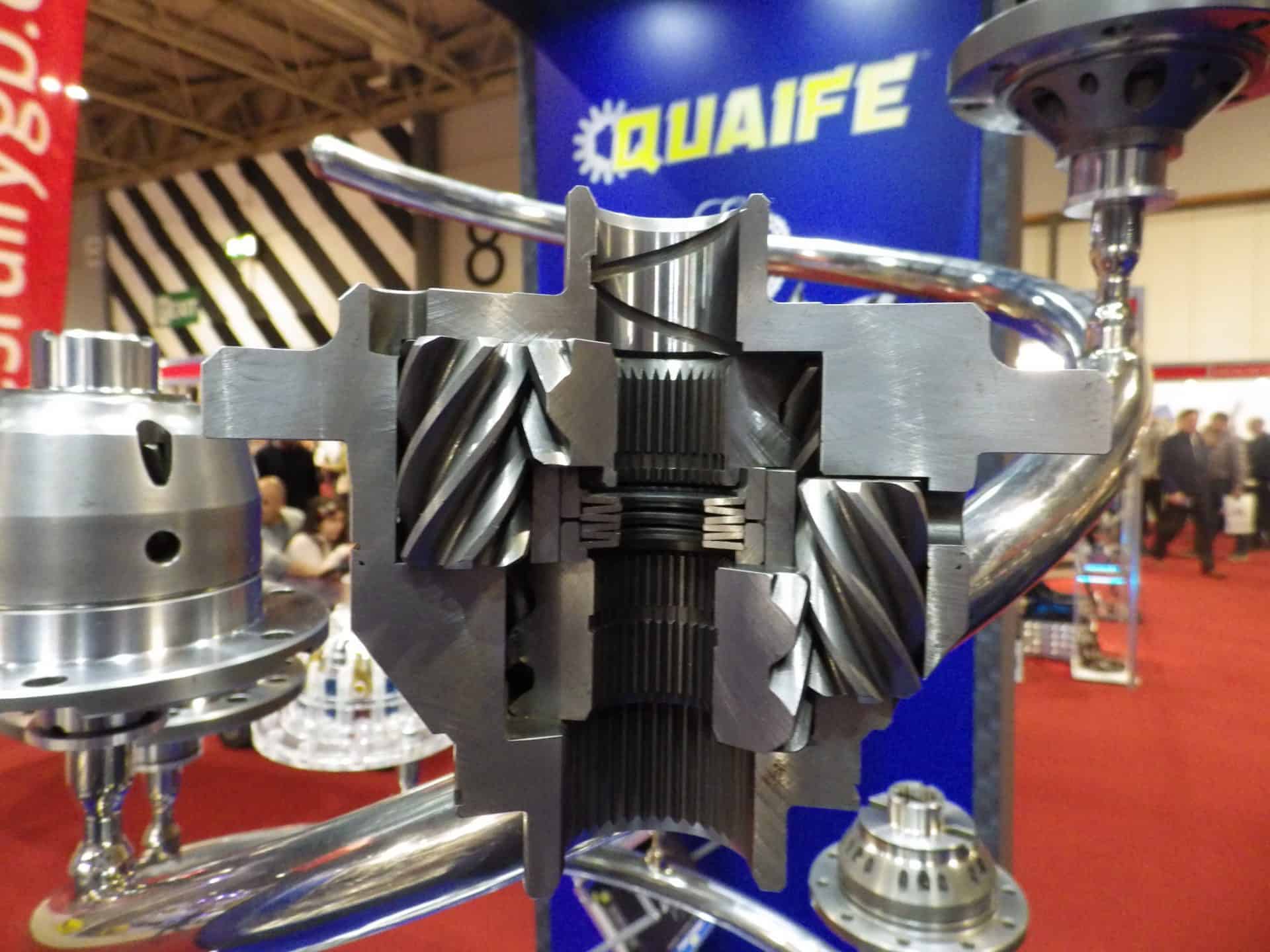 While some have been swayed by tempting sticker prices, and even references to the Quaife ATB, what's clear from speaking directly to customers is the poor quality of these imitation products. Although Quaife are more than aware of our competitors, people's concerns became evident at the recent Autosport International Show, held at Birmingham's NEC.
The Quaife stand received a lot of interest from show-goers, both for our transmissions and differentials. What became clear to us, particularly during the public days, were the number of visitors who raised concerns over the quality standards of rival ATB products. The team heard accounts of diffs not standing up to power, reliability issues, and for those with experience of installing diffs in their vehicles, a less effective set-up. Some of these differentials have short warranties, while others are made cheaply using lower grade materials in places as far away as China!
Why choose the Quaife ATB? 
For anyone considering purchasing a product as integral to a vehicle's dynamic make-up as a limited slip differential, we strongly advise research and caution. Just as you would research the differences between a plate-type differential compared to a helical gear LSD such as the Quaife ATB, we recommend customers consider the differential manufacturer for complete trust and peace of mind:
Are their products designed to consistently handle high power applications time and time again?
What about their reliability track record?
Do they have significant experience and expertise in the motorsport and performance car marketplace?
Have they been trusted by the world's biggest and most respected motor manufacturers?
With the Quaife ATB, you can be assured that you are buying a British manufactured, precision engineered product that has seen service in some of the most well regarded performance production vehicles. Reliable and dependable, the Quaife ATB is the definitive traction enhancer, the fitment of which eliminates unwanted torque steer, understeer or oversteer.
Lifetime Warranty – The Quaife ATB comes with a lifetime warranty for total peace of mind
Trusted by the motor industries most respected brands including Ford, BMW, GM, Chrysler, Lotus and Morgan
Fit and forget installations – The Quaife ATB replaces a vehicle's standard open differential and uses the manufacturer's recommended oil 
Buy British – Each Quaife ATB Differential is designed and manufactured in the UK 
High in quality – Our products use Corus steel and are formally recognised by IS09001-2008 accreditation   
Experience more traction, more speed and more control with the Quaife ATB Differential
Buy with confidence – Quaife is an established company, trading since 1965
Whatever your vehicle, whether it's a Citroën 2CV or a Lamborghini Huracán, a Mercedes-Benz C63 AMG or a RenaultSport Clio, choose the Quaife ATB Differential, the ultimate traction enhancer.
Visit the Quaife Online Store and search for the ATB Differential for your car
Is there an ATB Differential application you would like to see? If you have any query, please feel free to get in touch